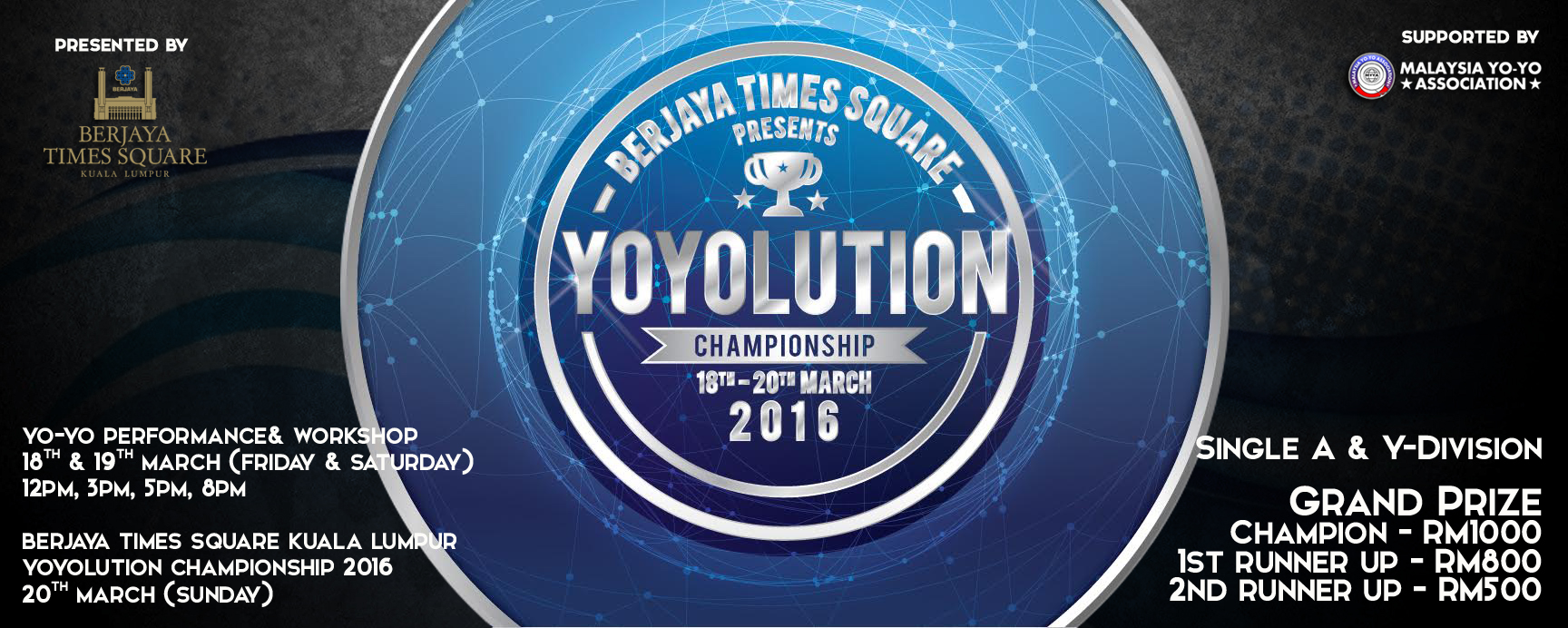 Berjaya Times Square Yoyolution Championship 2016 is the first yo-yo contest in 2016 organized by the Malaysian Yo-yo Association. Scheduled 20 March (Sunday) at Ground Floor Central, this is THE platform for all yo-yoers to compete at a state and national level in 2 divisions - Single Hand, and Y.

Expect awesome performances, workshops, an electrifying competition as competitors bring on their A-game to battle it out.

This is a contest not to be missed by ALL yo-yo players in Malaysia!

Deets
Contest format: 3 minutes freestyle on a 60/40 judge format
Registration fee: Free online (http://bit.ly/1WmoKy2), or RM10 for walk-ins.

Prizes for each division are in cash.
Champion: RM1,000
1st Runner Up: RM800
2nd Runner Up: RM500

Terms and conditions
01 Free registration has to be submitted online via the link above. All walk-in submissions will be charged RM10 on event day.
02 Contestants are required to prepare a 3 minute freestyle music (CD / mp3 on pendrive) and each performance is limited to 3 minutes of freestyle.
03 All music must be rated G and appropriate for all audience. Inappropriate music which contain obscenities, ethnic or sexual slurs, etc. are disqualified. If you require assistance, a judge is available to listen to your music and advice accordingly.