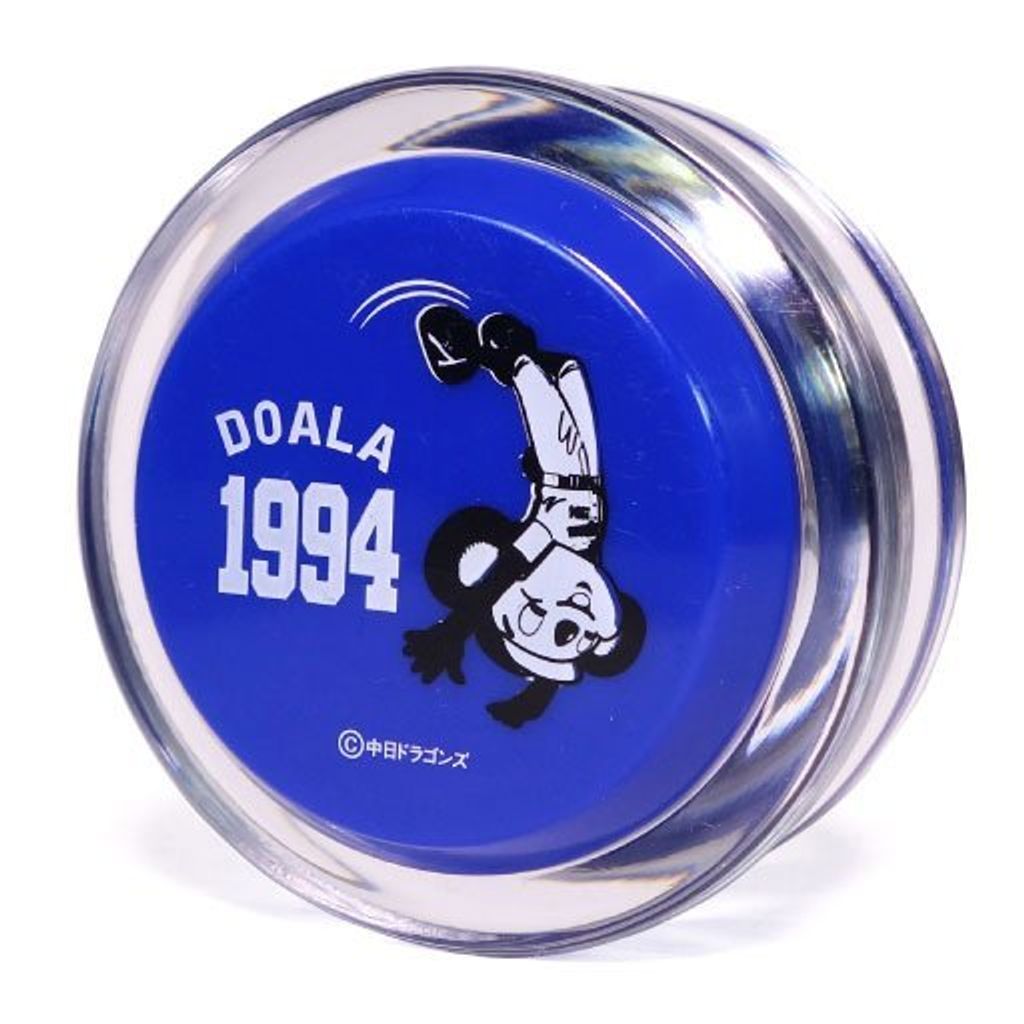 FRESHTHINGS - Doala Dragons
This is an official Dragon Baseball team yo-yo.
This is a collector must have yo-yo.
This yo-yo is made by FRESHTHINGS, owned by World Champion Hiroyuki Suzuki.
This yo-yo can be unscrewed and taken apart, allowing you to open it up and untangle string easily. In addition, the ball bearing gives it plenty of playability, and overall this yo-yo is quality.

We recommend using looping oil if you want to increase this yo-yos responsiveness.
Doala the Koala is a mascot for the Chunichi Dragons, a baseball team in Nagoya in central Japan.
He has been representing the team since 1994, but inexplicably in recent months he has become a cult figure - publishing a book and sparking big queues and crowds at public appearances.
"Honestly, we don't know why he's become so popular now," says Tetsuro Ishiguro, PR manager for the Dragons.
"We think it might be because people have been putting his video on to websites."
Doala has been the team's mascot since 1994, an attempt to capitalise on the public interest in a newly arrived koala at a local zoo.
In the years since, Doala has been a regular fixture at Dragons games, notorious for his clumsy dancing and ham-fisted gymnastic stunts. But this year Doala has become a phenomenon off the field.
Since then, his public appearances have become overwhelmed with fans seeking autographs and photos with the blue-eared mascot.
The Chunichi Dragons (中日ドラゴンズ Chūnichi Doragonzu) are a professional baseball team based in Nagoya, the chief city in the Chūbu region of Japan. The team plays in the Central League of Nippon Professional Baseball. They have won the Central League pennant 9 times (most recently in 2011) and the Japan Series twice in 1954 and 2007. They were also champions in the 2007 Asia Series
---