WHIMSY YOYOS Aloha Encore!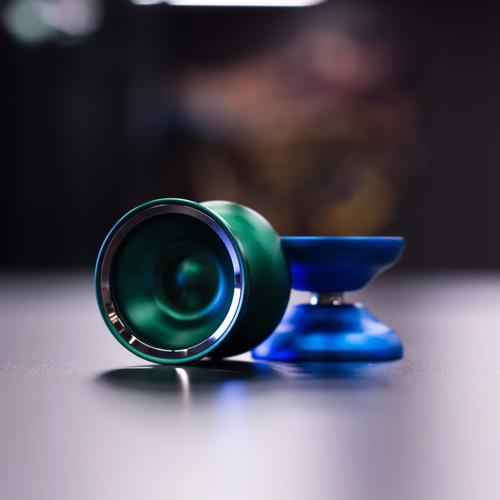 Aloha Encore!
3 Colors.

Aluminium body yo-yo with stainless-steel rim

Here is the spec
Diameter: 55mm
Width: 43mm
Weight: 65g
Pad Size: 19mm
From YoYonews:
The company that brought us the Poker Face, Aloha, Roar, and OMG are back with a new bi-metal release, the Aloha Encore, and it's their strongest design yet. Incorporating design elements from the Aloha, the most popular of their original releases, and upgrading it with new weight distribution and stainless steel weight rings, the Aloha Encore aims to be a new competition yoyo from the reborn Whimsy YoYos. We got a chance to play with one of these pre-release models and it's definitely a great upgrade from the original Aloha…lots more power but still feels great in the hand.
---